We are


Praga Racing USA

Customer turned Praga dealer for the ultimate, purpose-built downforce race car, Shane Anderson (Founder and CEO of Infinity Nine International) joined the Praga family in 2022 with the acquisition of his first R1 race car.

Praga Racing USA, powered by Infinity Nine International, was formed to grow the presence of the R1 and to support the Praga R1 owner community within the United States. 

Infinity Nine International is a bespoke motorsports concierge service catering to all levels of motorsports enthusiasts: from everyday trackday drivers to professional race car drivers; from collectors of luxury vehicles to collectors of fine art. Infinity Nine International provides a custom motorsports experience whether you are looking to acquire a new or pre-owned vehicle; rent a trackday car; hire trackside support; repair and maintain your car; transport your vehicle cross country or the next town over; rent garage space; or book a night near a track (for HPDE weekends) or within the region of your mountain or canyon carving adventures. 
The Praga R1 is a true revolution in sports racing cars. There is no other racing car like it. Nothing blends together a unique carbon fibre chassis with highly-evolved aerodynamic bodywork and bespoke engineering quite like it.
Furthermore, no car in its class can match the Praga R1's safety features and cost-effectiveness.
Register your interest
Designed to thrill

engineered to win

Engineering

Confidence
The Praga R1 takes the established conventions of racing car design and amplifies them. When we talk about lightweighting, we do so with the authority of a brand that has designed and built a proven bespoke carbon fibre chassis.
When we talk about aerodynamics, we do so as a company that understands that a racing driver requires grip not only for outright speed, but for confidence, driver feel and overtaking performance.
And when we talk about strength, integrity and reliability, we do so as a company that has established these as guiding principles.
We don't do things differently just for the sake of it. We analyse, improve, test and evolve.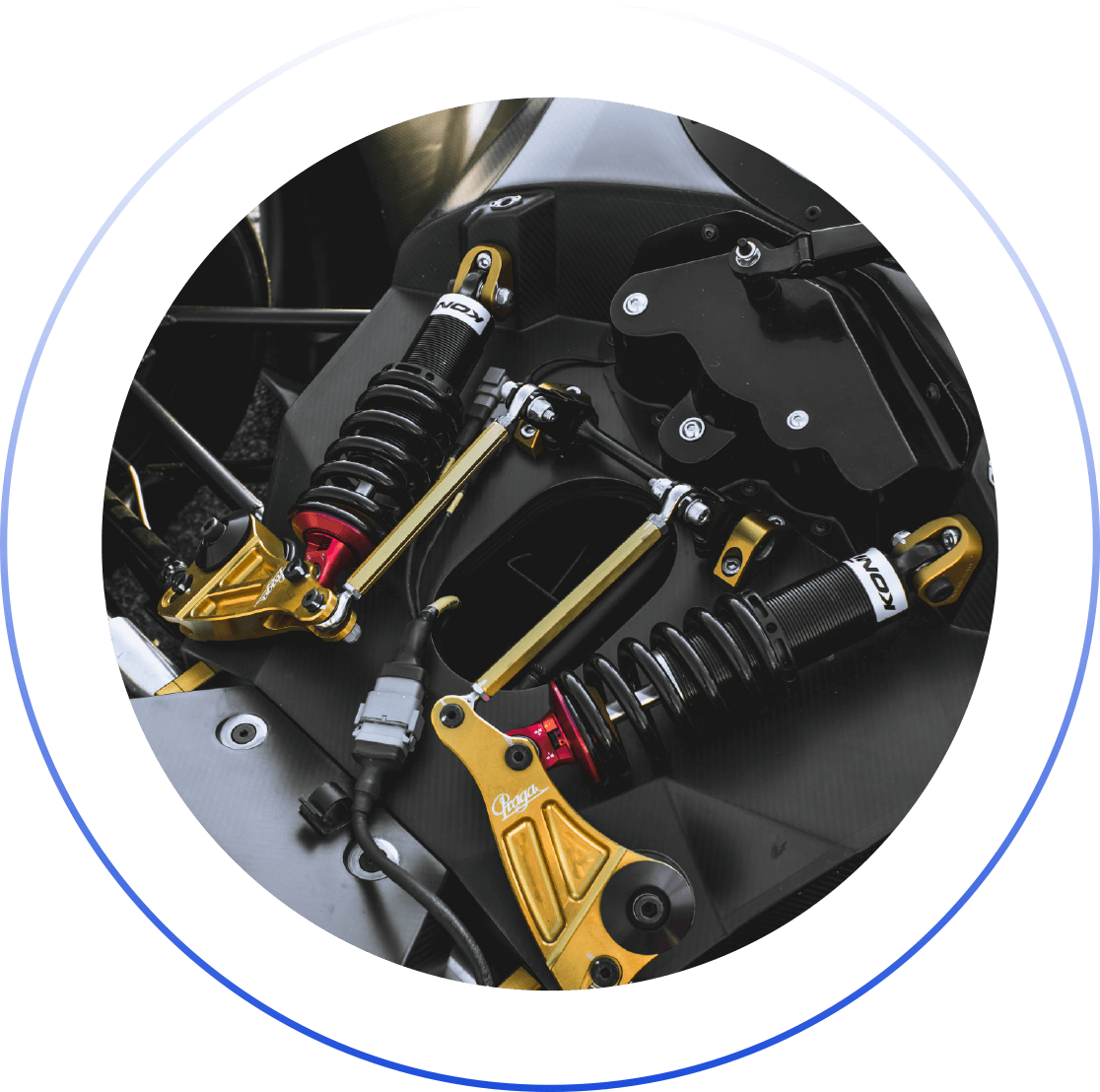 Safety

Features
There is a reason that the fastest racing cars in the world employ a carbon fibre chassis: safety. The R1 far exceeds recognised standards and we are confident that it is the safest car in its class.
Technical

Specification
Dimensions
Dry weight:
643 kg (1418 lb)
Height x Length x Width:
978 x 4130 x 1803 mm (38,5 x 162,6 x 70,98 in)
Wheel base:
2527 mm (99,49 in)
| Engine | R-A Praga T Engine |
| --- | --- |
| Cylinders/valves: | 4/16 |
| Engine power: | 365 bhp @ 6900 RPM |
| Engine torque: | 395 Nm (302 lb ft) @ 3750-6000 RPM |
| Displacement: | 1998 cm3 (121,93 in3) |
| Bore x Stroke: | 82,7 x 93 mm (3,256 x 3,661 in) |
| Location: | Mid, longitudinally mounted |
| Engine life: | 4500 Km (2796 miles) before rebuild |
Reliable performance, courtesy of a highly efficient four-cylinder engine built by the specialist racing division at Alpine Renault, and honed with bespoke engineered Praga parts for increased driveability, power and torque.
With sufficient tank capacity for around 90 minutes of racing, the fuel system is optimised with two main pumps – with one used as a spare. The low-pressure pumps propel all 92 litres of fuel to the injection system, ensuring no scavenging issues when fuel levels reduce. Minimising these variables means that endurance racers and team-managers can accurately predict fuel consumption over a race distance – long or short.
Custom-made Hewland JFR six-speed gearbox with interchangeable gearsets for circuits of all lengths and configurations. Bespoke paddle-operated system with flat-shift and auto blip included, plus a lightweight triple-plate competition clutch.
We understand drivers. And we know that feel is a crucial element in operating a racing car – the ability to immediately sense the behaviour of the car in the corners and braking zones. It's with this in mind that we have evolved these areas of the car with second generation components including roll bars, lightened uprights, and revised steering geometry. The result? Trust, confidence, and a car that obeys your commands.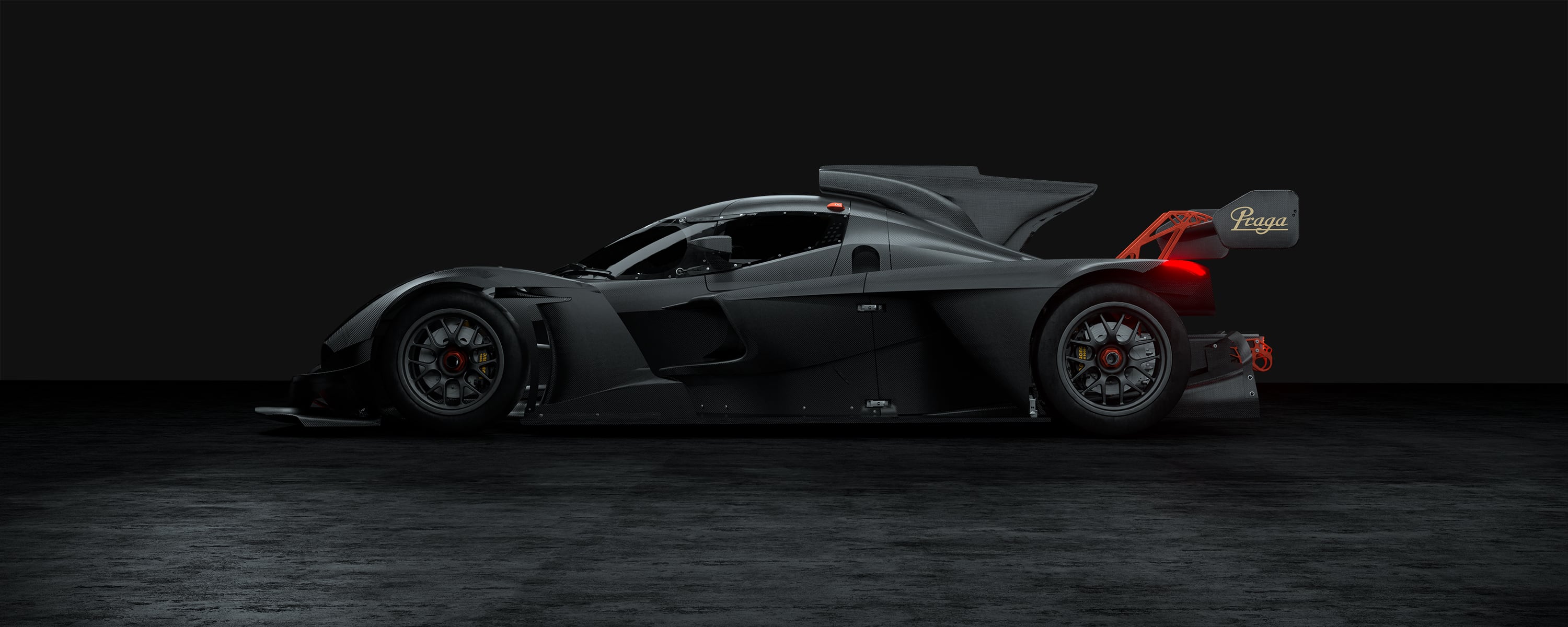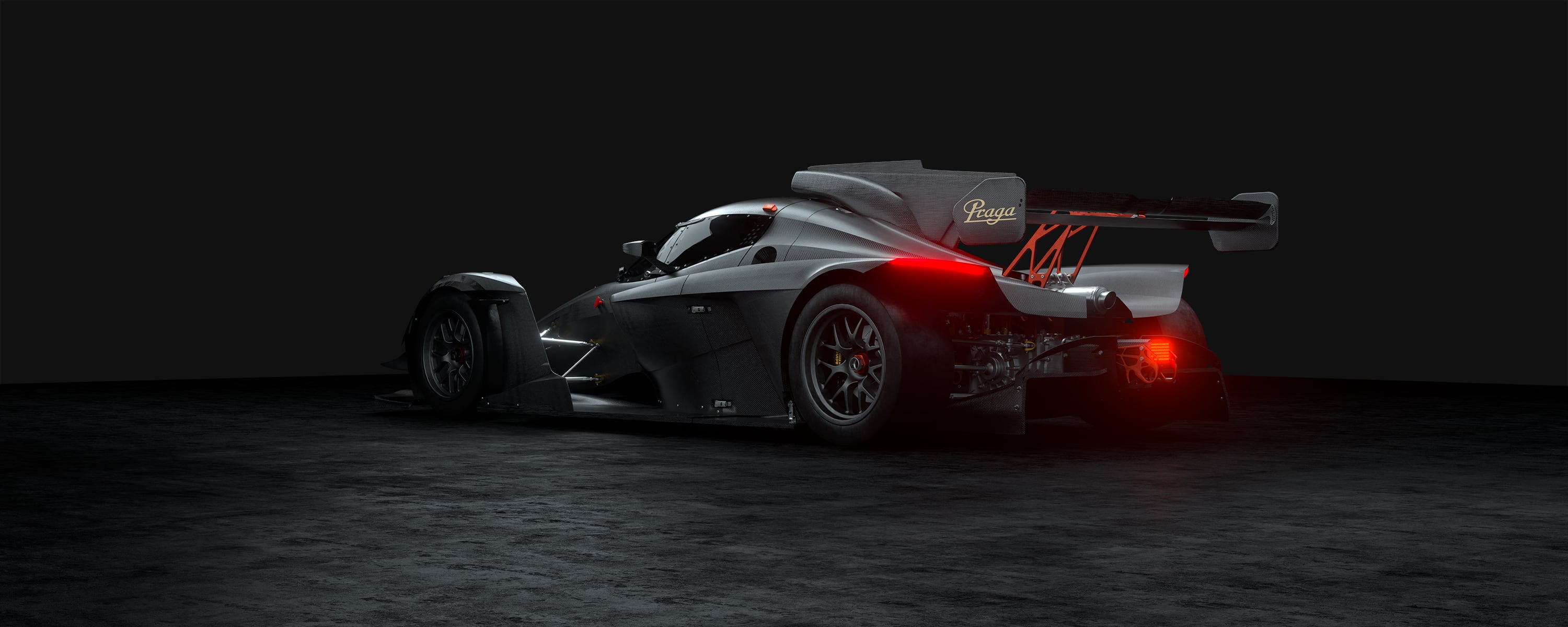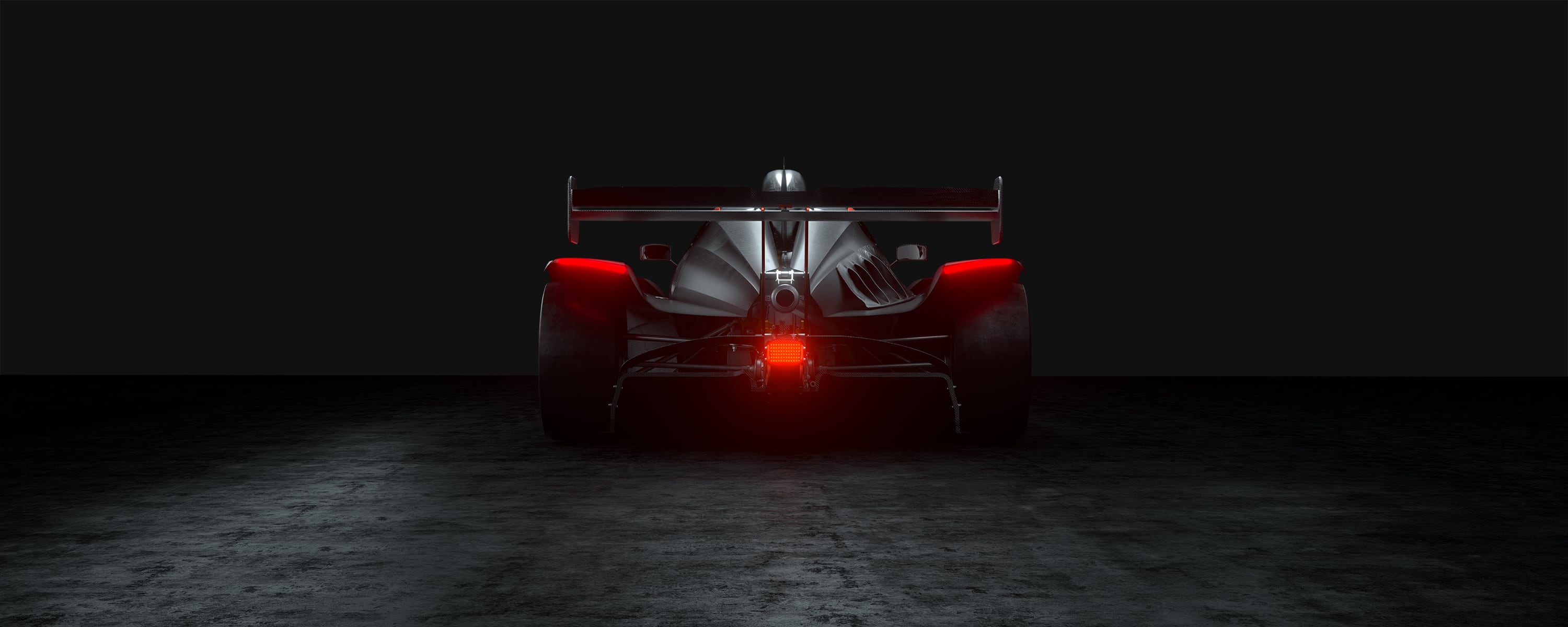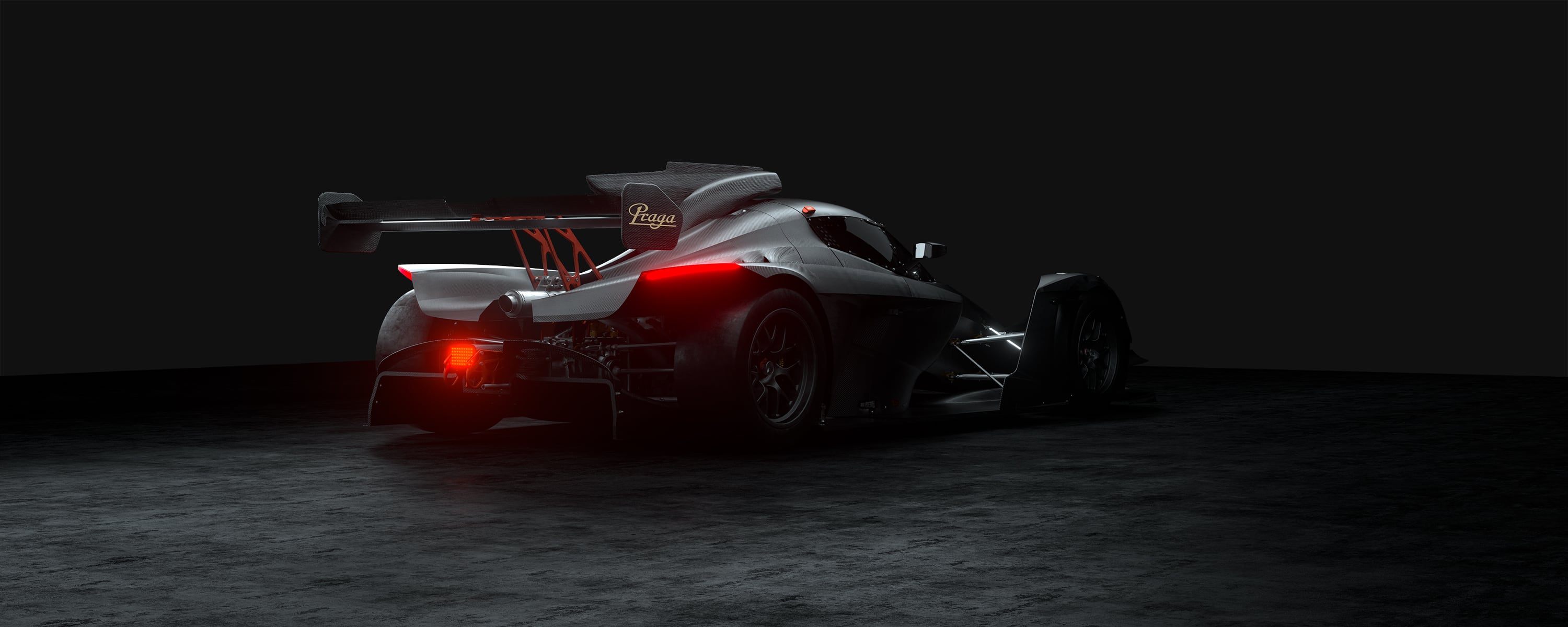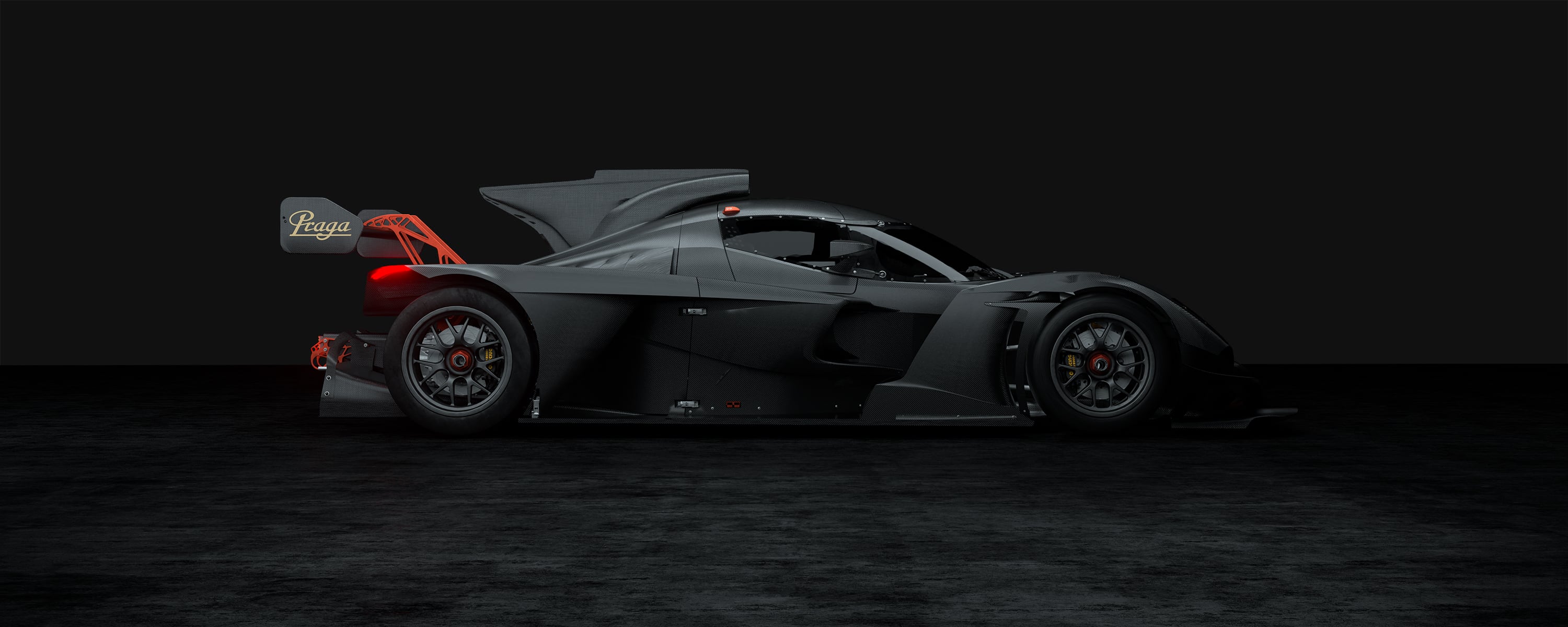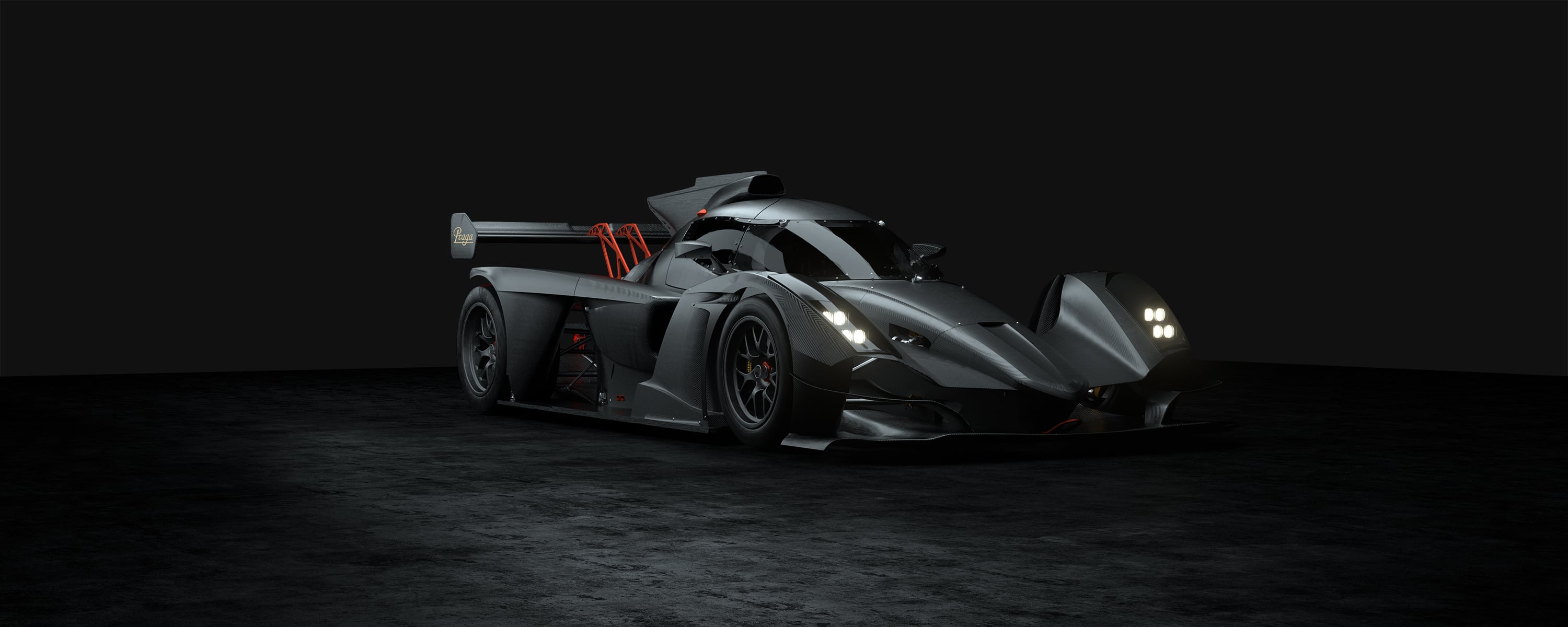 #winninginstinct
In 2020, the Praga R1 scored overall victory in the highly competitive Britcar Endurance series.
With 7 wins of 9 races and scoring fastest laps and pole positions in the process – Praga outpaced far more exotic and expensive-to-run machinery.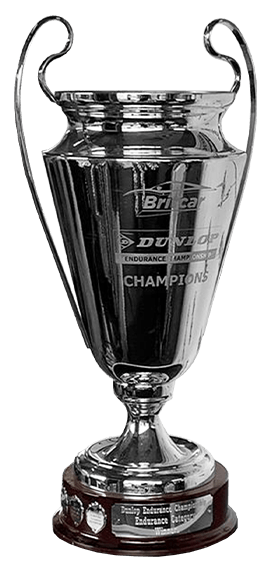 Eligible

Race Series
Praga works closely with governing bodies and race organisers all over the world. The R1 is eligible for a number of highly competitive and popular championships – with more to be revealed. If your chosen championship is not listed, please get in touch.
Praga plan to expand our race programme significantly across Europe, USA, Middle East, Asia-Pacific and Australia as well as launching a unique, one-make race Praga R1 race series in UK/Eu.
Register your interest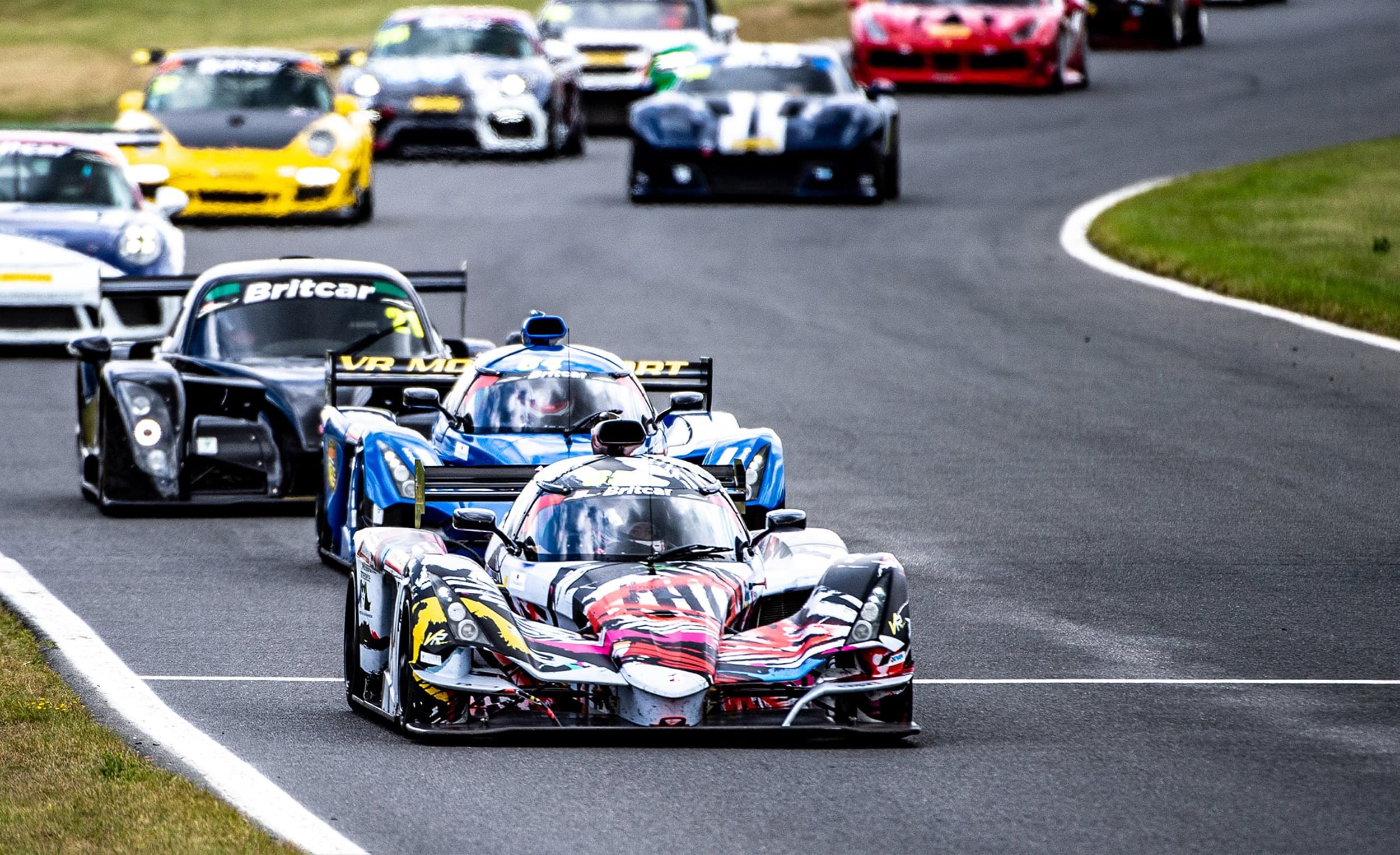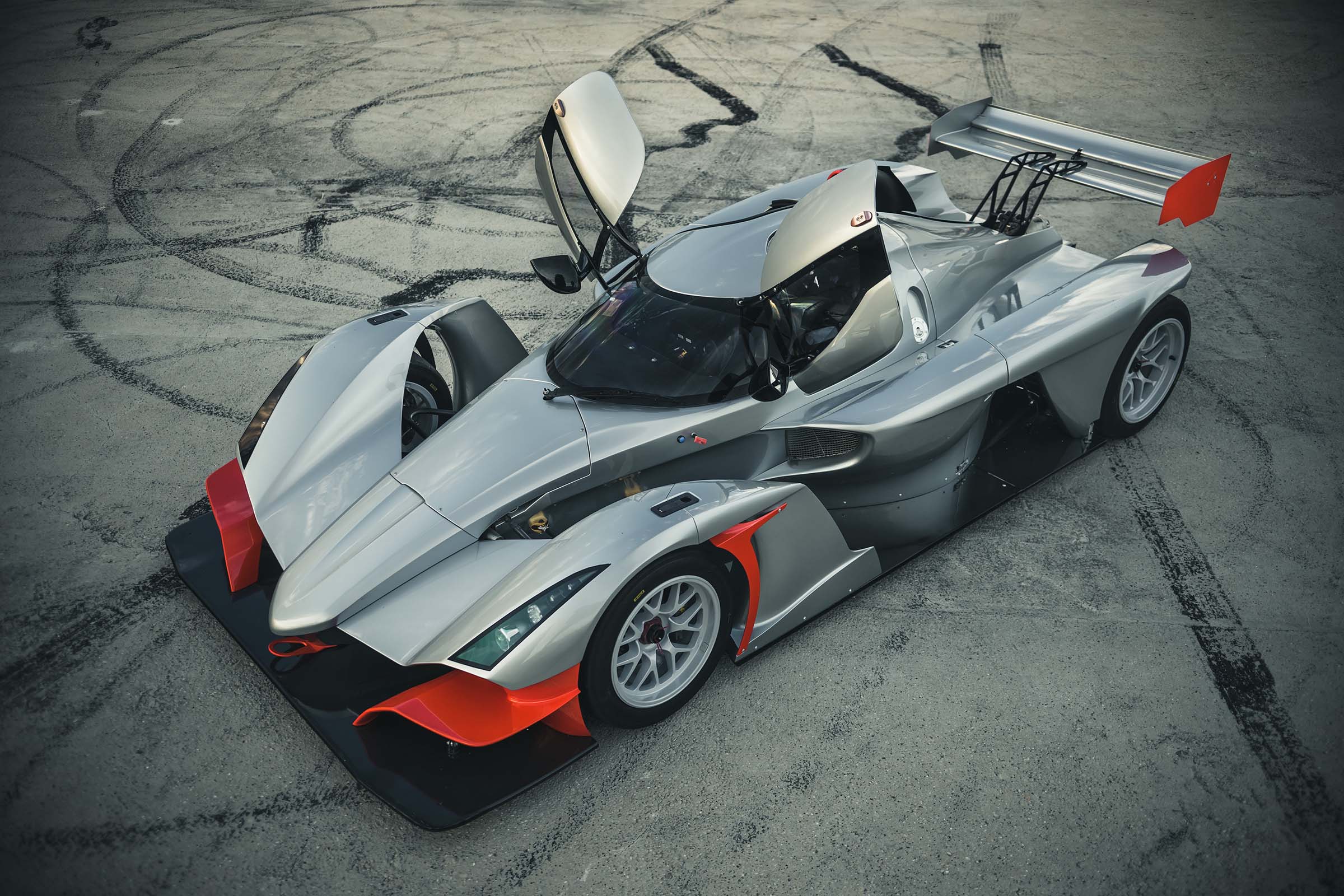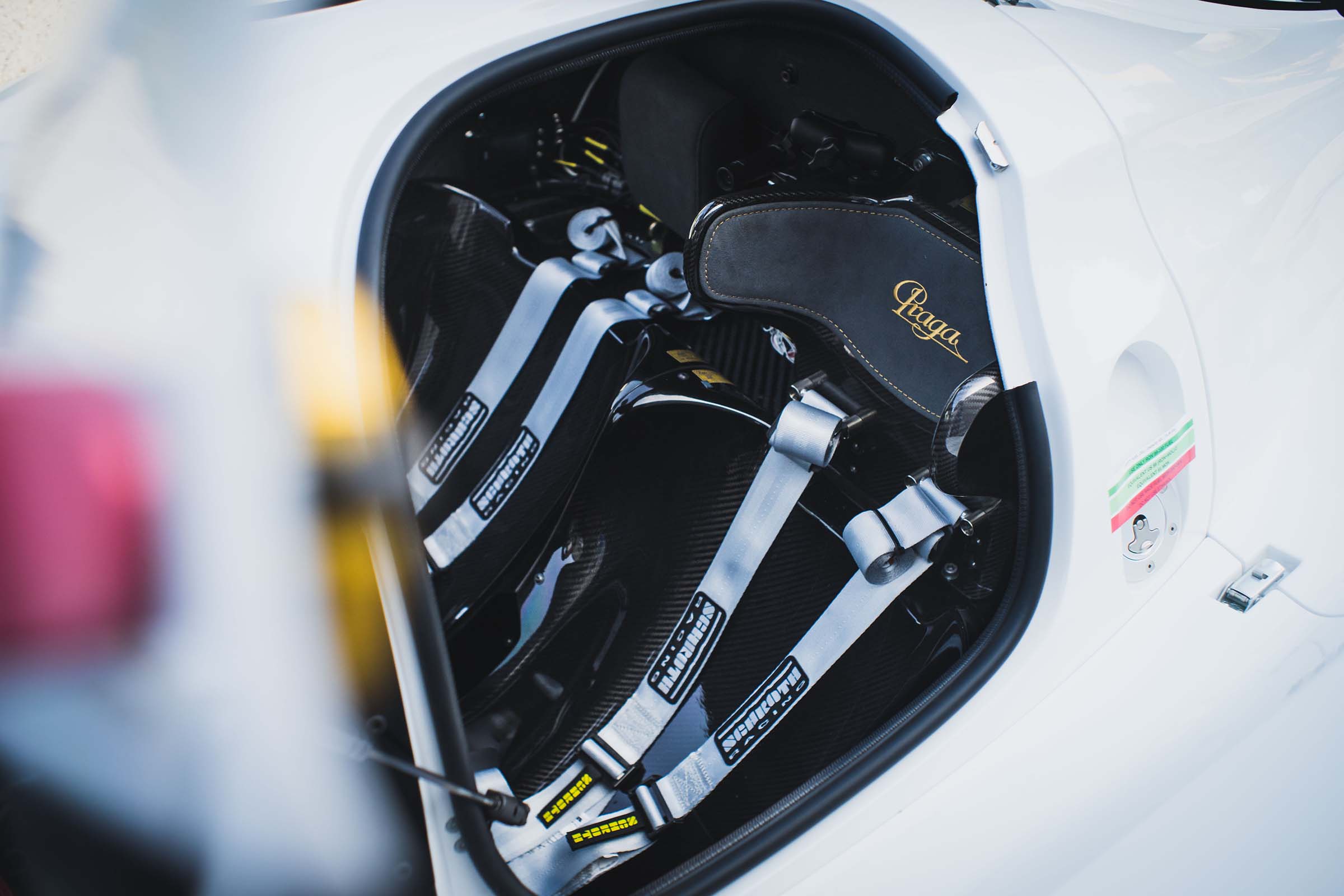 References
"It was a good feeling driving this car. I enjoyed it a lot."
Sébastien Loeb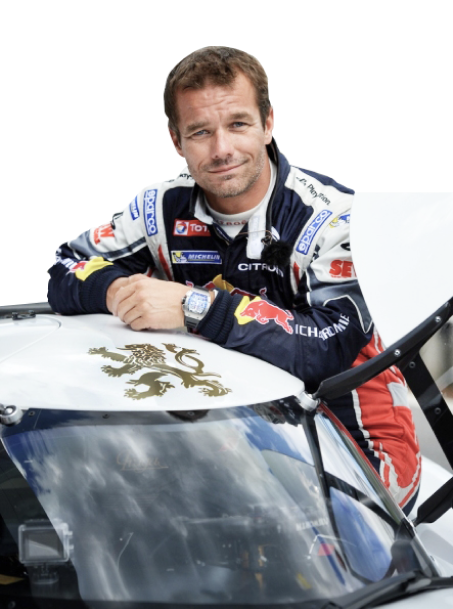 01
"I was amazed by the R1's agility."
David Coulthard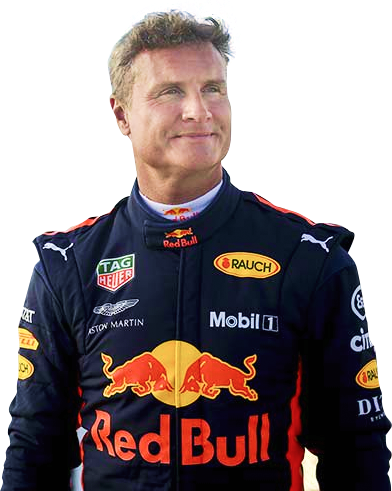 02
"That was f*cking amazing!"
Felix Baumgartner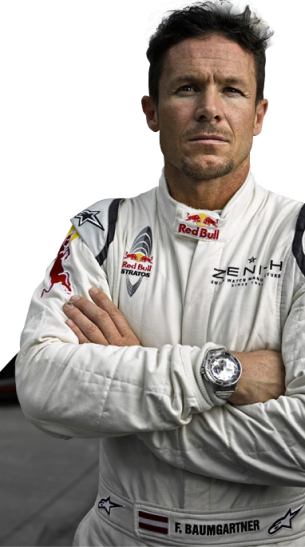 03
"I liked the Praga R1's sharpness. Great chassis!"
Martin Prokop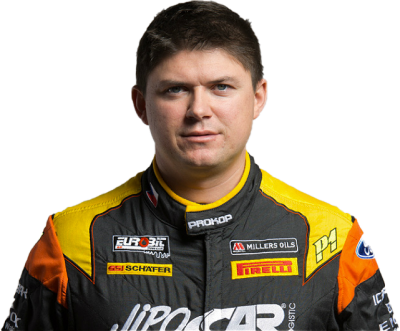 04
"It was a pleasure to be the first one to race the R1."
Tom Onslow-Cole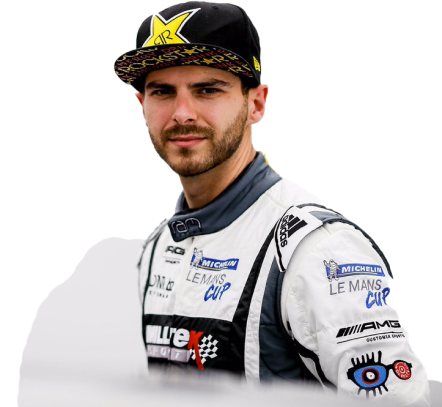 05
Romain
Grosjean
Partnerships on the track
Praga has a technical partnership with a Formula 1 team engineering division and works closely with driver Romain Grosjean. Praga also recently announced Josef Král, one of the Czech Republic's most successful and influential racing drivers, as Head of Motorsport.
All of these assets will be utilised across our motor racing activities and will integrate with Team Praga.
114 Years of Innovation...

Delivering Results Today
The Praga brand was founded over 100 years ago and the company has since designed, engineered and manufactured hundreds of thousands of automobiles, trucks and buses, motorcycles, airplanes, military and agricultural machinery. Consumer-driven model line-ups and bespoke solutions to challenging technical briefs were introduced across Praga's portfolio.
Praga became one of Central Europe's biggest automotive engineering firms in the first half of the 20th Century and grew to become one of Czechoslovakia's "big three" brands.